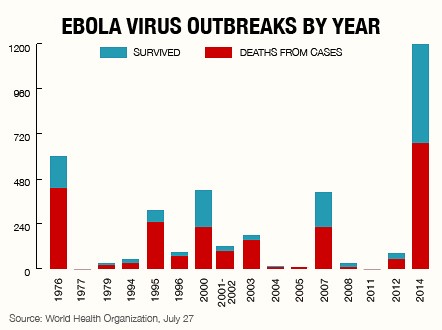 The rate of infection has slowed in Guinea, but it has increased in neighboring Sierra Leone and Liberia.
As infection accelerates, some aid groups are pulling out to protect their own.
Samaritan's Purse and the missionary group Serving in Mission have recalled all nonessential personnel from Liberia.
The Peace Corps announced Wednesday it is doing the same, removing its 340 volunteers from the three severely affected nations.
While there are no confirmed cases, a Peace Corps spokeswoman said two volunteers came into contact with someone who ended up dying from the virus.
Those Americans haven't shown signs of Ebola but are being isolated just in case. The spokeswoman said they can't return home until they get medical clearance.