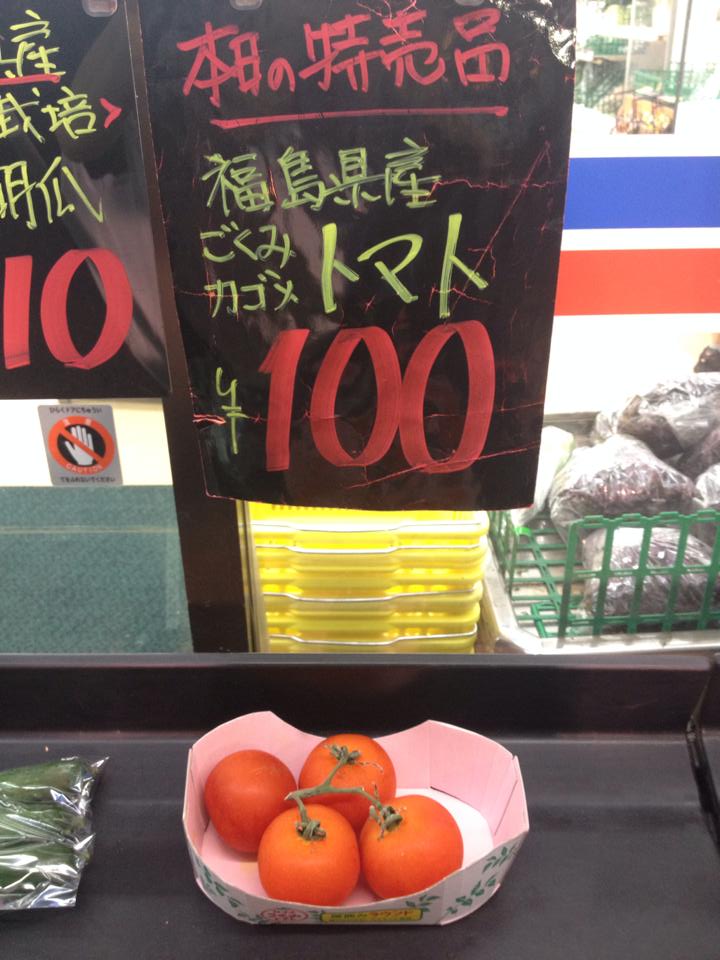 A reader provided Fukushima Diary with a piece of information to let us know what is actually going-on in the supermarkets in Tokyo.
The picture sent shows a pack of 4 tomatoes sold as bargain.
The reader commented other tomatoes are from Ibaraki, Chiba and Tochigi etc..
Fukushima tomatoes were sold for 100 yen, where other tomatoes were sold for 200 yen though those are the same size.
Only 2 packs of Fukushima tomatoes remained in the shelf.
Iori Mochizuki
You read this now because we've been surviving until today.
The post Tokyo supermarket sells Fukushima tomatoes for 50% price of other origins appeared first on Fukushima Diary.
Source: Fukushima