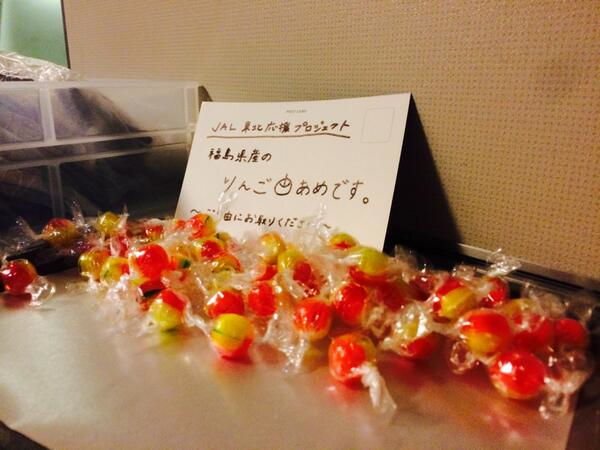 A former NHK announcer Hori Jun posted on Twitter that JAL (Japan Airlines Co., Ltd.) serves candy of Fukushima apple on board.
(cf, Rebelled NHK announcer purged [URL])
"Jumped on the plane of JAL to find something yummy !"
(The paper says, JAL's North-East Japan support project. These are the candies made of Fukushima apple. Please feel free to take.)
Iori Mochizuki
You read this now because we've been surviving until today.
Source: Fukushima