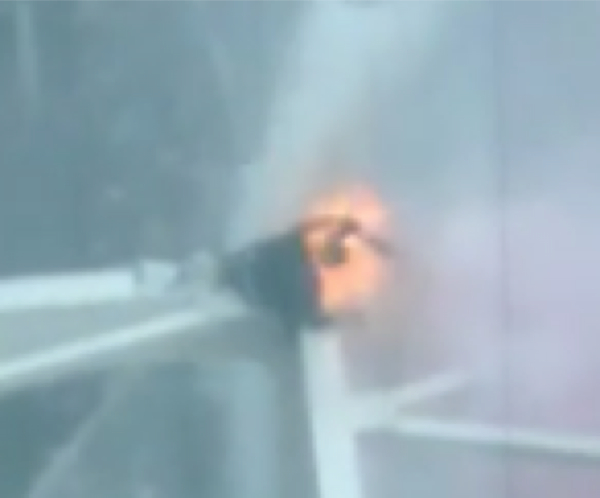 Following up this article..
[Photo] Japanese citizen attempted self‐immolation in Tokyo against "collective security" pushed by Abe cabinet [URL]

Around 13:00 of 6/29/2014, a Japanese citizen attempted self-immolation in Shinjuku Tokyo.

According to the Metropolitan Police Department, he was protesting against the controversial right to collective defense and Abe cabinet, which is pushing this collective security.

The man, who looks like 50s ~ 60s in a business suit, climbed up the crossing bridge near the South exit of JR Shinjuku station with 2 bottles of gasoline.

He poured the gasoline over his head and set fire on himself. He fell off from the bridge burning. He was rescued by a fire-brigade but his physical state is not announced yet.
A witness posted the video on the internet. From the angle, it seems like it was taken from the building behind the protestor.
It captures from when the fire fighters come to rescue him to when he's taken to the ambulance.
Iori Mochizuki
You read this now because we've been surviving until today.
Source: Fukushima