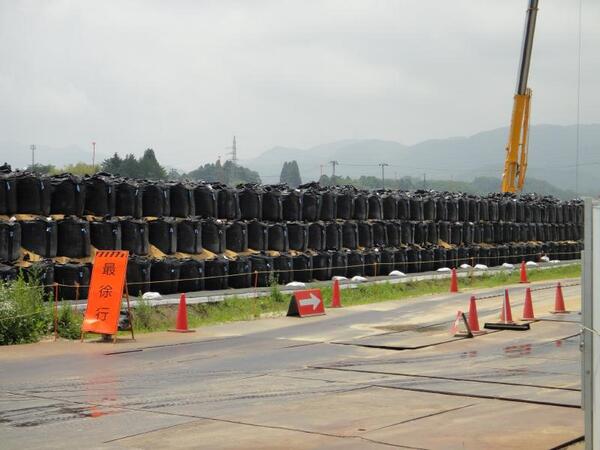 A Japanese citizen in Minamisoma posted on Twitter a picture of the heap of soil that was removed for decontamination.
"・・・ This is the temporary storage area. I found this when I was riding a bicycle along the street from Hibari-gahara to AEON MALL.
・・・ The black bags are piled like a heap. Cranes are like a forest in the vast area to pile more black bags. I was stunned to think they are going to transfer them somewhere one day."
Iori Mochizuki
You read this now because we've been surviving until today.
Source: Fukushima