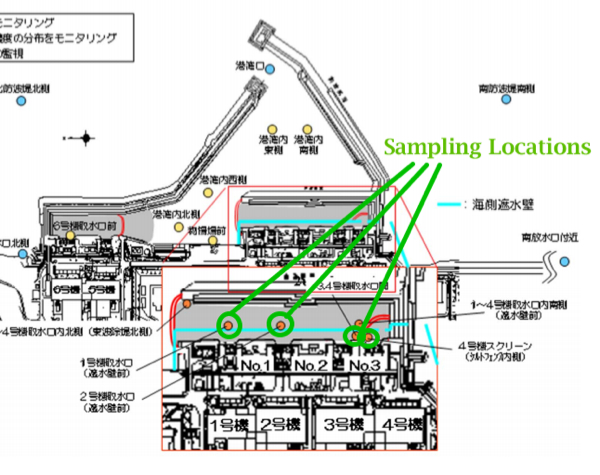 On 6/27/2014, Tepco announced they measured the highest density of Tritium from Fukushima plant port.
The sample seawater was taken in water intake of Reactor1, 2, and 3&4, and also the screen of Reactor4.
Currently Tepco is building the major underground wall inside of the plant port. (cf, Tepco is filling up a part of Fukushima plant port [URL]) However the highest density of Tritium was measured at 2 sampling locations outside of this wall to question the effectiveness of the wall.
The sampling date was 6/23/2014. The lowest density was 230,000 Bq/m3, the highest density was 2,500,000 Bq/m3 in front of water intake of Reactor3&4.
No explanation has been announced.
http://www.tepco.co.jp/nu/fukushima-np/f1/smp/2014/images/2tb-east_14062701-j.pdf
Iori Mochizuki
You read this now because we've been surviving until today.
Source: Fukushima