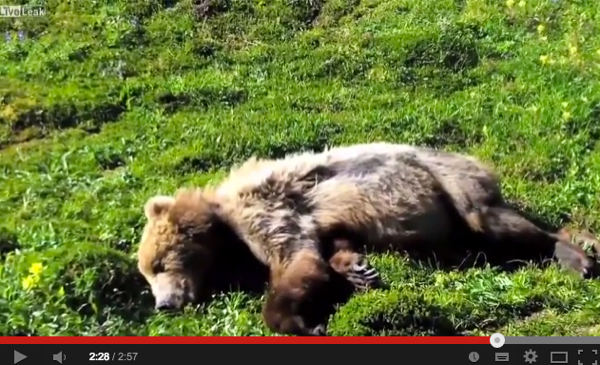 Kodiak National Wildlife Refuge filmed a brown bear suddenly die running uphill.
No details are attached to the video, but apparently it was filmed in 2013.
The reason of the death is not clear. The description of the video writes the bear had a heart attack.
Related articles..
Japanese citizen "6 people in 50s died in my company since the beginning of this year" [URL]
[Spreading health problems] Yokohama Mayor to be hospitalized and home remedy one more month for cardiac problem [URL 2]
Iori Mochizuki
You read this now because we've been surviving until today.
Source: Fukushima