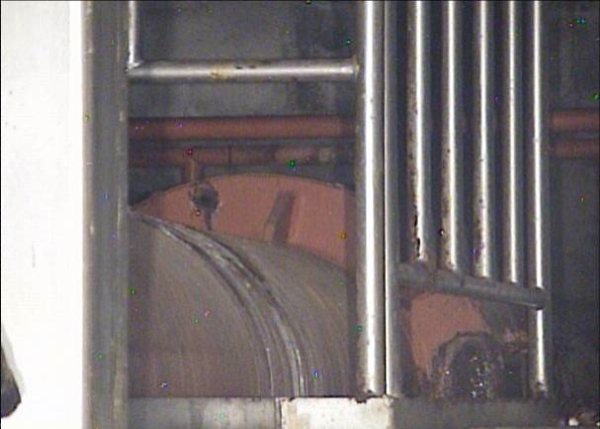 ↑ The leaking part on the pipe connected to reactor1 vessel
Following up this article.. [Video] Reactor1 confirmed leaking out the coolant water / 2.0 Sv/h [URL]
On 5/27/2014, Tepco identified one of the coolant water leaking parts on reactor1 primary containment vessel.
This is the first time for them to find one of the actual leaking part on reactor1. The investigation was implemented by a robot due to the high level of radiation (the video below).
The leaking part was the vacuum break pipe to connect vessel to a coolant system called suppression chamber.
The water was confirmed leaking from a joint part. The joint part looked severely rusted already (the pictures above).
The radioactive density and the volume of leaking water are not announced.
http://photo.tepco.co.jp/date/2014/201405-j/140527-01j.html
Iori Mochizuki
You read this now because we've been surviving until today.
Source: Fukushima